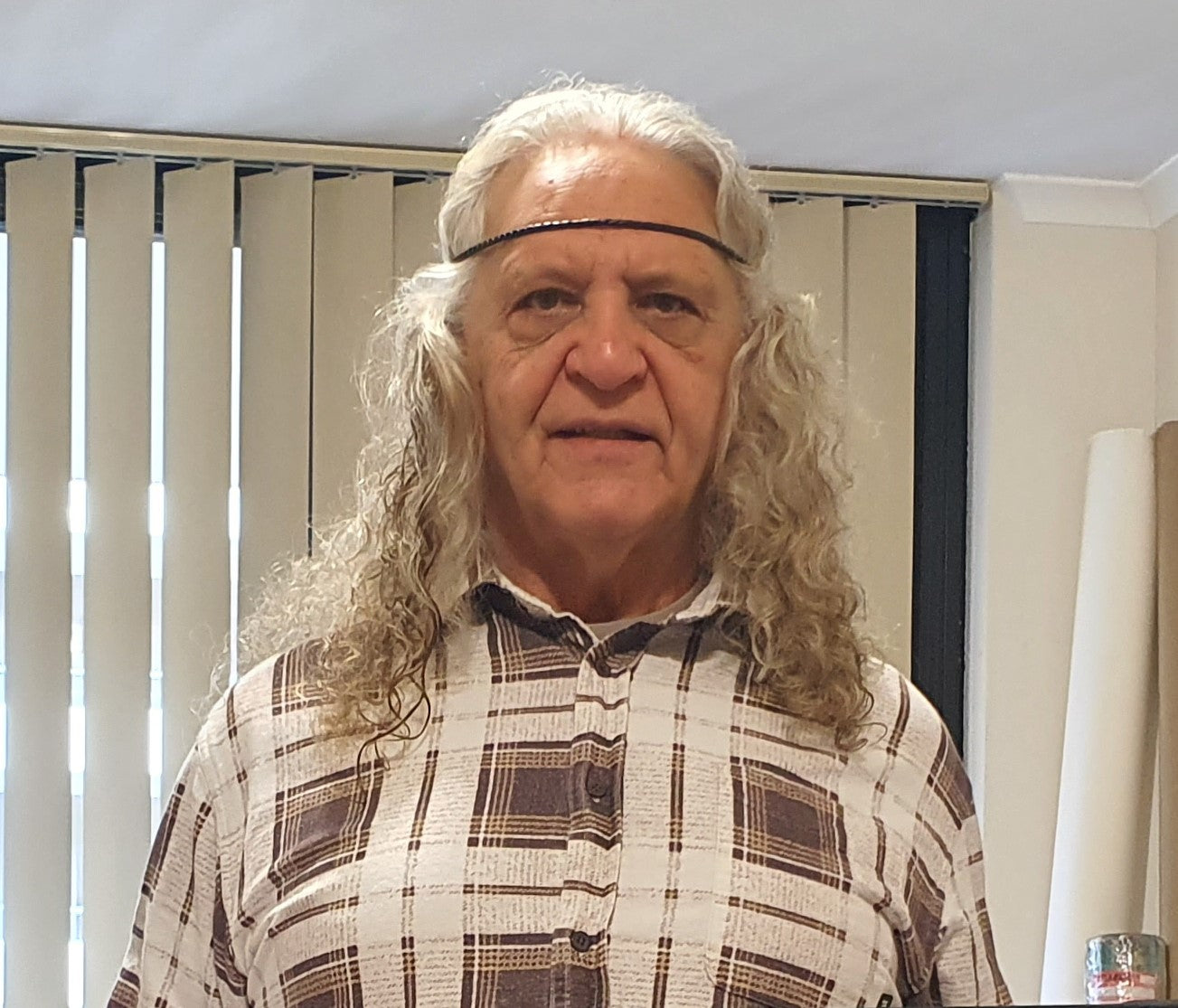 About The Artist
Born on a mission outside of Coonabarabran, New South Wales, Tony Sorby is a descendant of the Kamilaroi people (under Federation, Kamilaroi Country stretches from northern New South Wales into southern Queensland). Tony was taken from his family as an infant and spent his childhood in various orphanages, foster homes, and institutions throughout NSW. At the age of 12, he discovered his Aboriginal ancestry, and in his mid-20s after 24 years of separation, he was reunited with his family. At various times he worked as a wool classier, dug tunnels for the railways, managed a market garden and taught carpentry to Indigenous juvenile offenders.

Tony's interest in art was sparked by a Czechoslovakian acquaintance who introduced him to the fine art of marquetry. With the discovery of his Aboriginality came the desire to discover his heritage and in his early 30s, Tony began a formal course of study in Aboriginal and Torres Strait Islander history and culture. During this time, he also started to create artworks, experimenting with mixed media that included paints and wood stains and using wood rather than canvas or linen as his medium.

After fire destroyed Tony's art business in 1996, he took four years to rebuild and rediscover his love of art. During that time, he rethought the style he would pursue and now paints entirely on canvas and linen – his subject matter sharing the journey lines to the sacred sites of his ancestors. Tony is highly regarded for the exquisite combination of ancient stories with a complex, layered, and always brilliantly executed contemporary technique.

Tony regularly camps in bushlands and seeks inspiration from the lands, creeks, and rivers. When doing so, Tony walks in the footprints of his ancestors and this gives him a real sense of identity and inspiration for his art.