Select From Our One Of A Kind, Hand Painted Aboriginal Artwork Range
Why Raintree Art?
If you love art, and especially Aboriginal Art, you've come to the right place. Here you can acquire paintings; creations from seventeen traditional Australian artists, each with their own unique style. Our paintings range in size from small, through to extra-large, which is large enough to create a feature wall in your home or office. Raintree Art also offers fabulous picture framing to go with all artworks offered at our gallery. Elevate your purchase of our fantastic aboriginal art with a range of picture framing options. You can also find all your art supply requirements- paints, canvases, brushes and more!
If you want Aboriginal Art to accompany you on your life adventure or you are trying to find that unique gift for your friends or family, be sure to explore our impressive collection of gifts and souvenirs featuring Aboriginal Art. At Raintree Art, you will find everything your heart desires: apparel, bags, wallets, books, cards and gift wrapping, cushion covers, decorations, drink coolers, kitchen items, Christmas items, house numbers and much more. Emerging artist, Deidre Burgoyne Rosier, can be seen painting in the gallery, creating magic from her brushes.
Start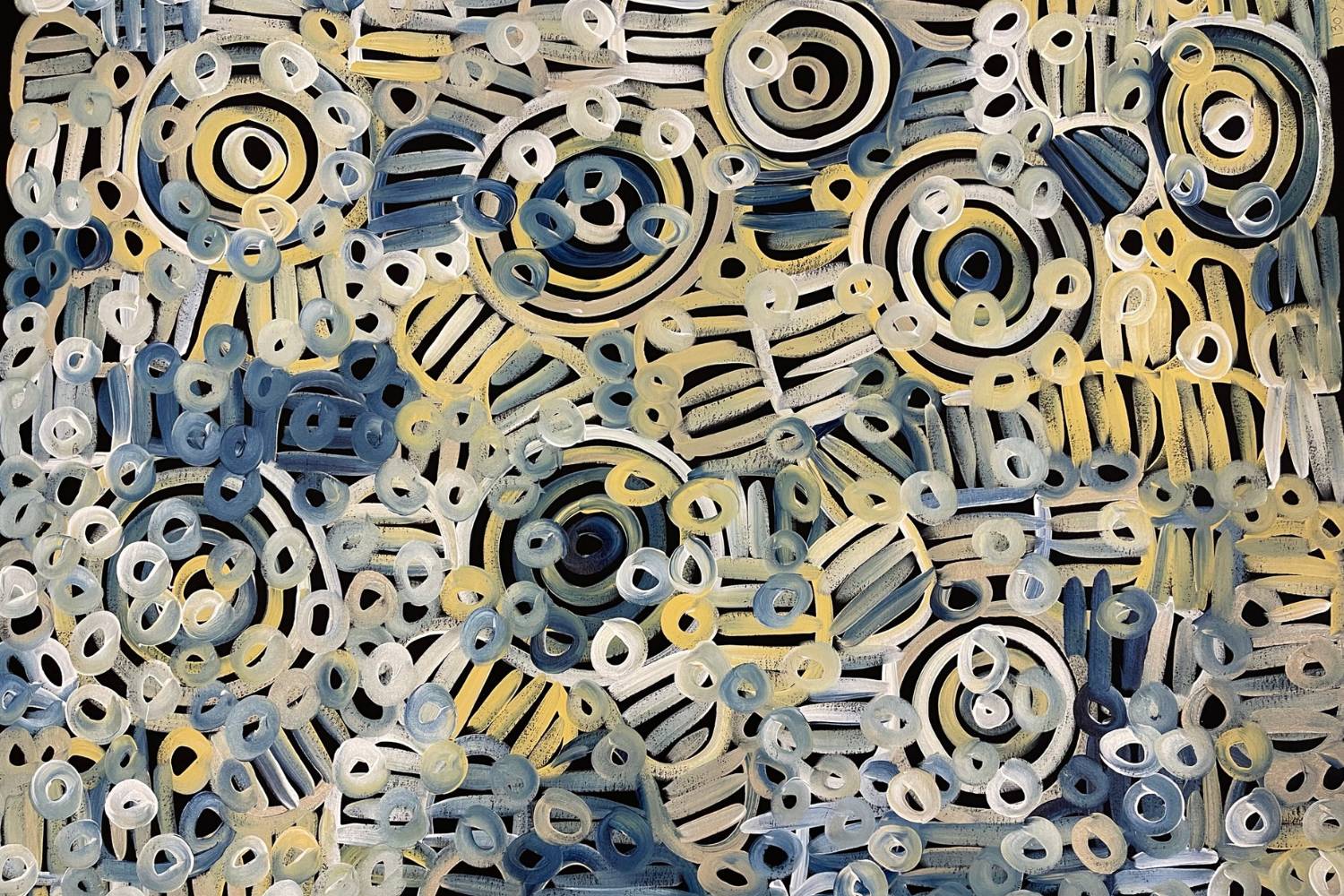 To Finish
Frequently Asked Questions
Are You Indigenous Owned?

Raintree Art is not Indigenous owned. However, the Raintree Art name and logo was gifted to us by Auntie Shirley Collins, who was the first Indigenous woman to own and operate an Aboriginal Art gallery in the Northern Territory.

Please read our About Us page to find out more about who we are and how we got here.
Yes! We have a lovely gallery located in Ballarat, Victoria. You can head over to our Contact Us page to find out more.
Raintree Art has been operating for 15 years, we have direct relationships with the artists whose paintings we sell, and we are a member of the Aboriginal Art Association of Australia. Not only do we have a vibrant gallery in Ballarat, Victoria, but we also have a beautiful and easy-to-navigate website with numerous payment options, including PayPal, AfterPay, Shop Pay, Google Pay, Apple Pay, and Klarna. We stock a huge range of paintings and giftware, and we deliver any of our items to anywhere in the world, so we can get your next treasure to you wherever you are.
Art is an expression of who an artist is. It gives an artist the chance to depict their inner thoughts and feelings, sometimes in abstract ways. This also means it gives others—those viewing the artwork—a chance to connect with the artist, regardless of time or place.

In the case of Aboriginal Art, this is coupled with deeper cultural roots. We are incredibly privileged to be able connect, on one level or another, with artists who are members of the oldest living cultures on the Earth.
Does the Artwork Have Meaning?

Aboriginal Artists create their art in many different styles. The art we sell is generally the kind that most people think of when they think about Aboriginal Art. It is art that is rich with meaning specific to an artist's kinship group. It is art that sometimes explains the stories within its title, although not necessarily the details. For example, an artist may create a painting called 'My Country' that is about their Country, but the specific representations may or may not be open to outsiders.