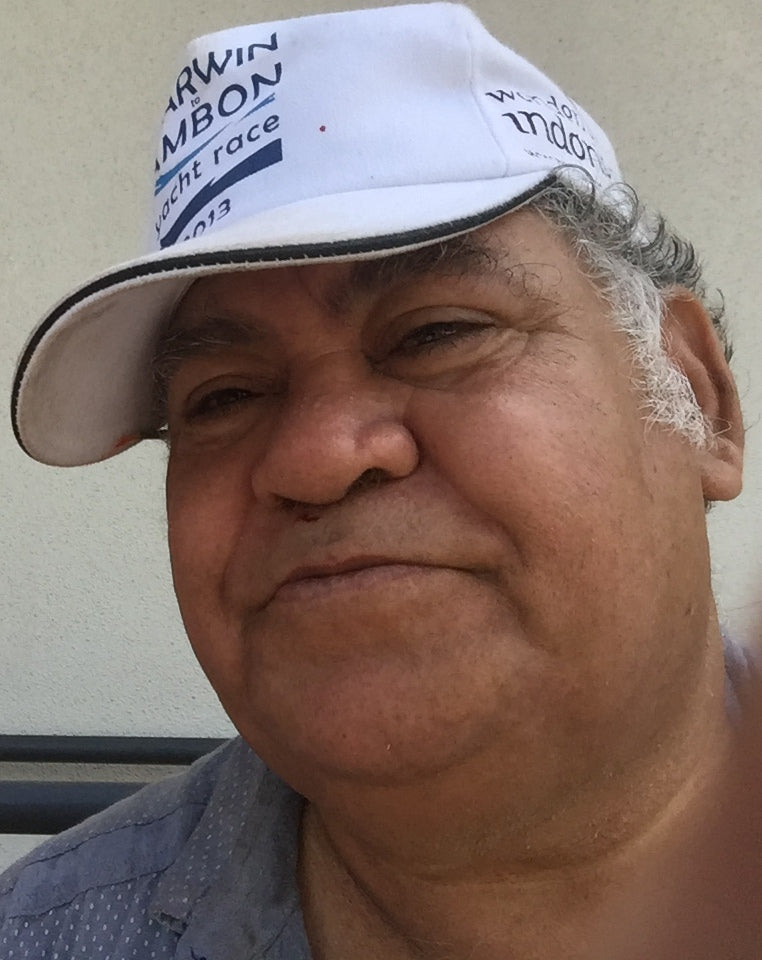 About The Artist
Born in Alice Springs in 1955, Reggie first took up painting as a young man attending the Alice Springs Convent School. Although he won numerous school art awards, Reggie learned his art outside of school by watching older artists painting in the Todd River and Chinaman's Creek.
First adopting a Namatjira style of painting, Reggie began painting scenes around his hometown and sold his first painting at the mission block store.
Over the years, Reggie worked on stations as a station hand and fencer, painting on the side when he had a chance. Since 1985 he has been a professional artist experimenting with adopting traditional dot painting styles to tell about life in his mother's country in central Australia around Barrow Creek and Neutral Junction.