Port Lincoln, South Australia
Filters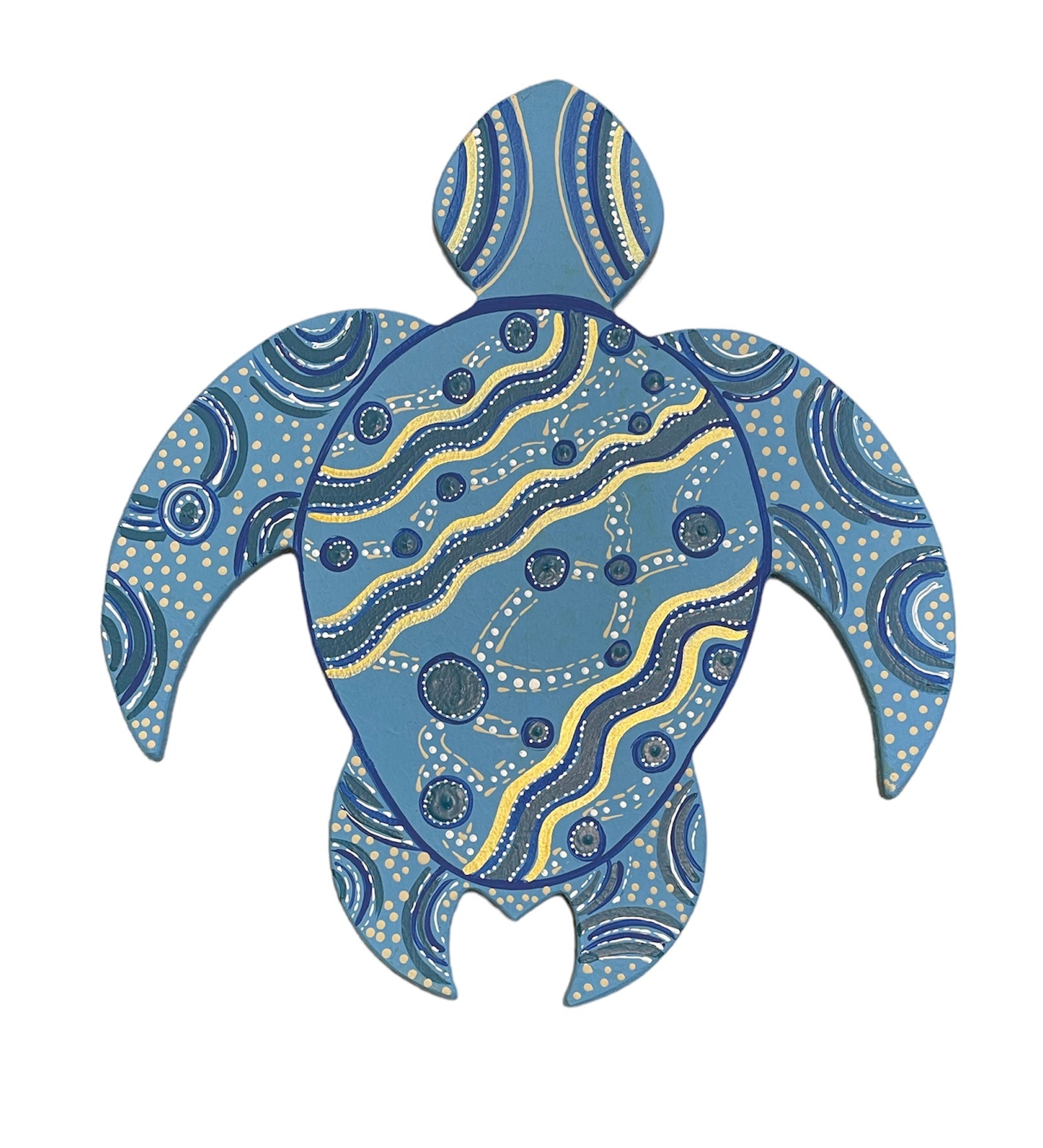 Sold out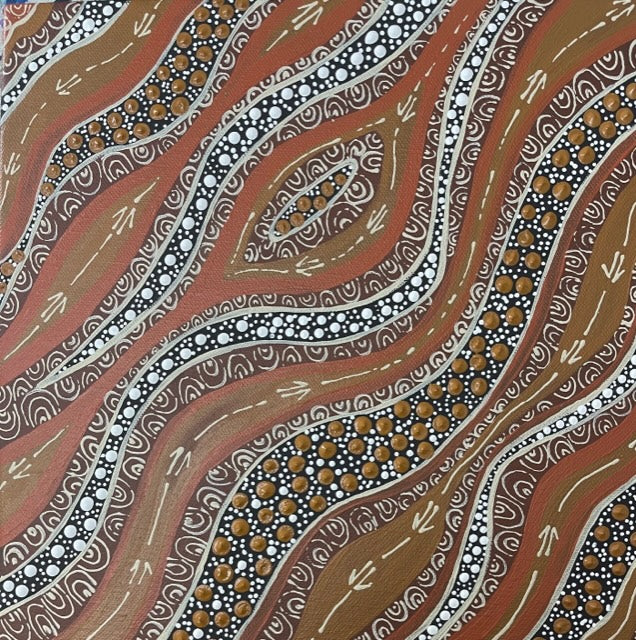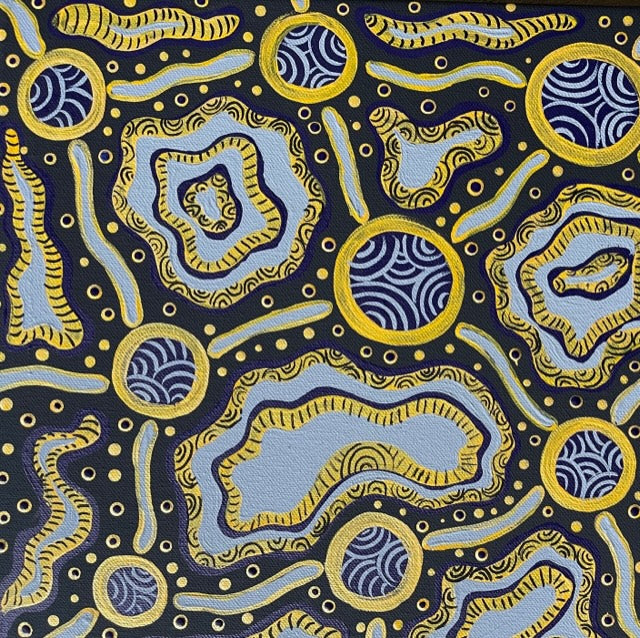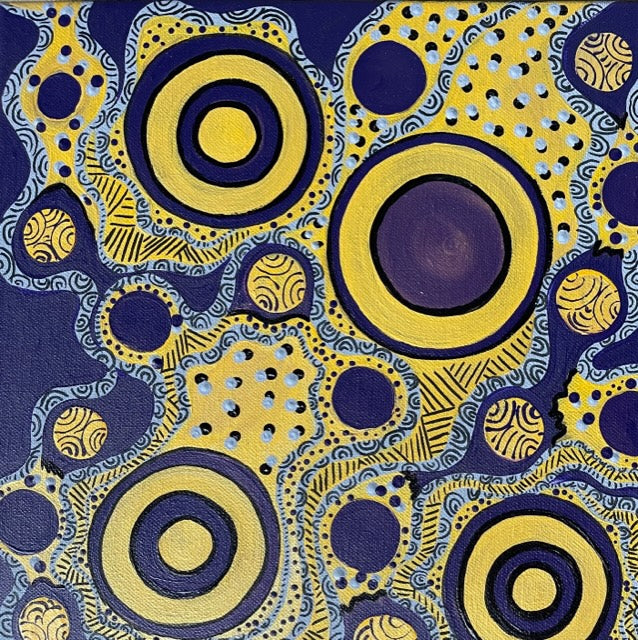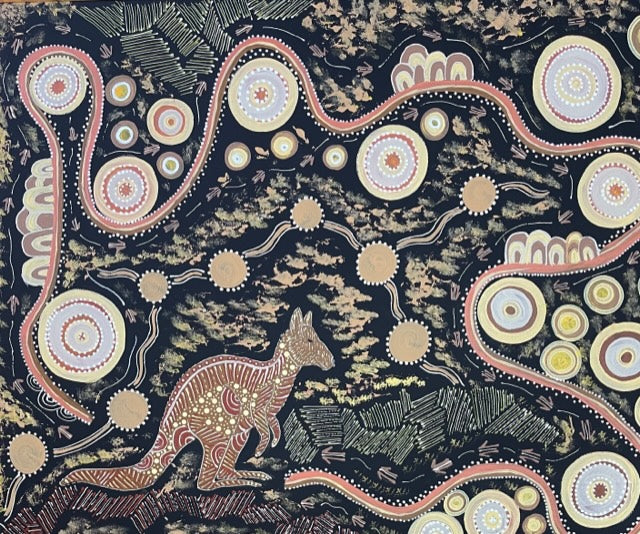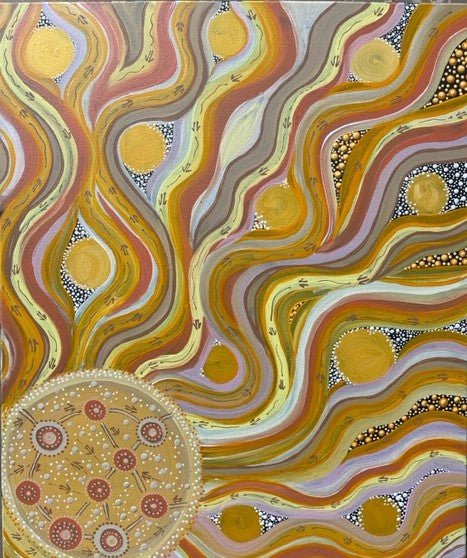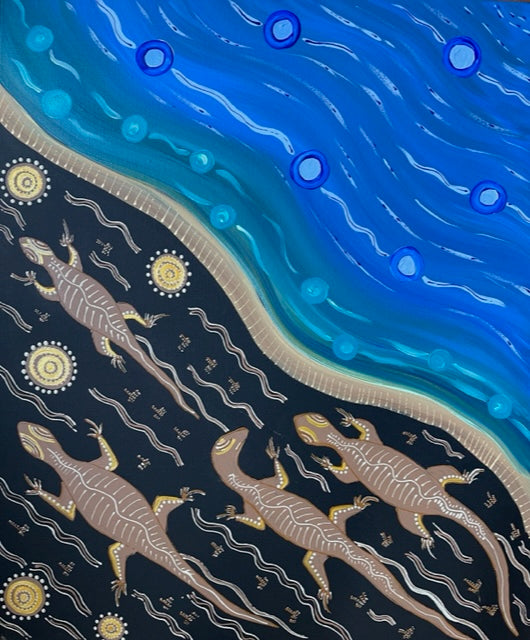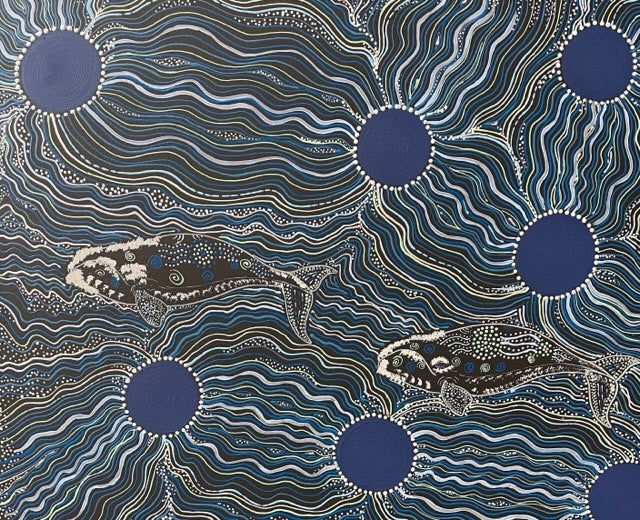 Sold out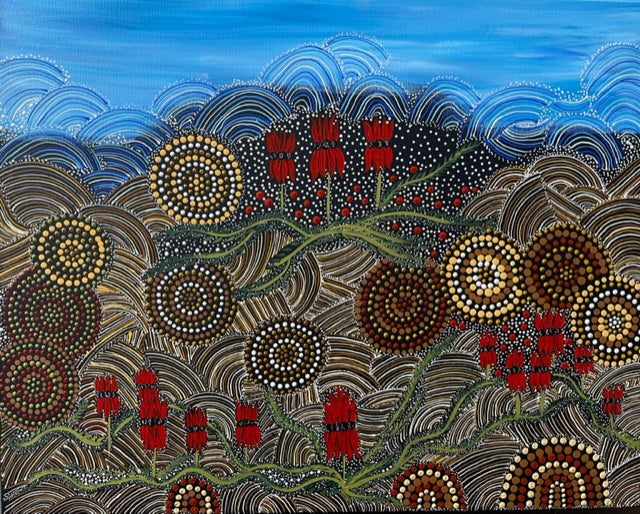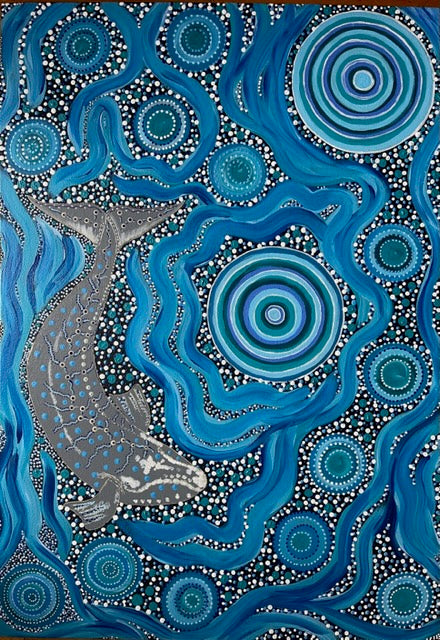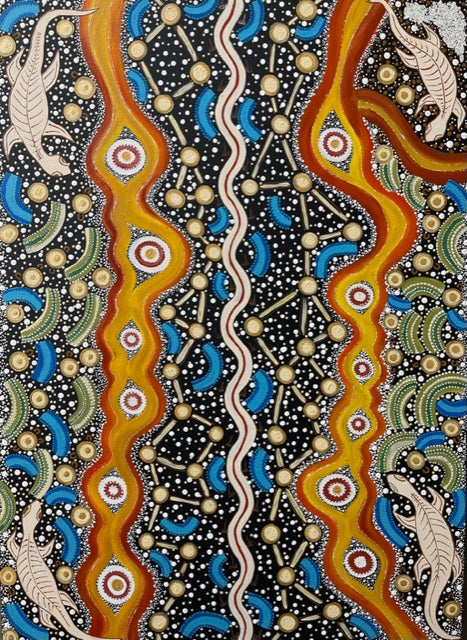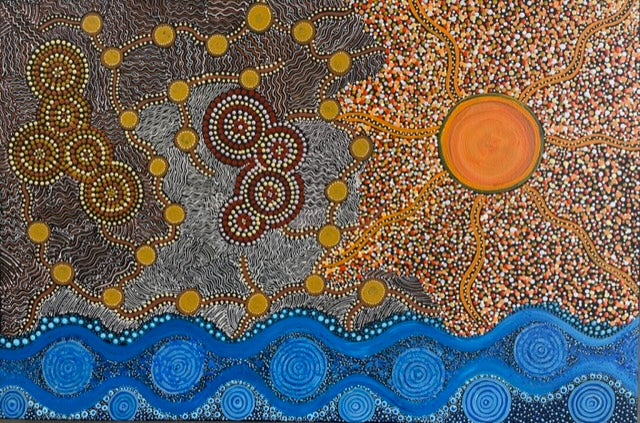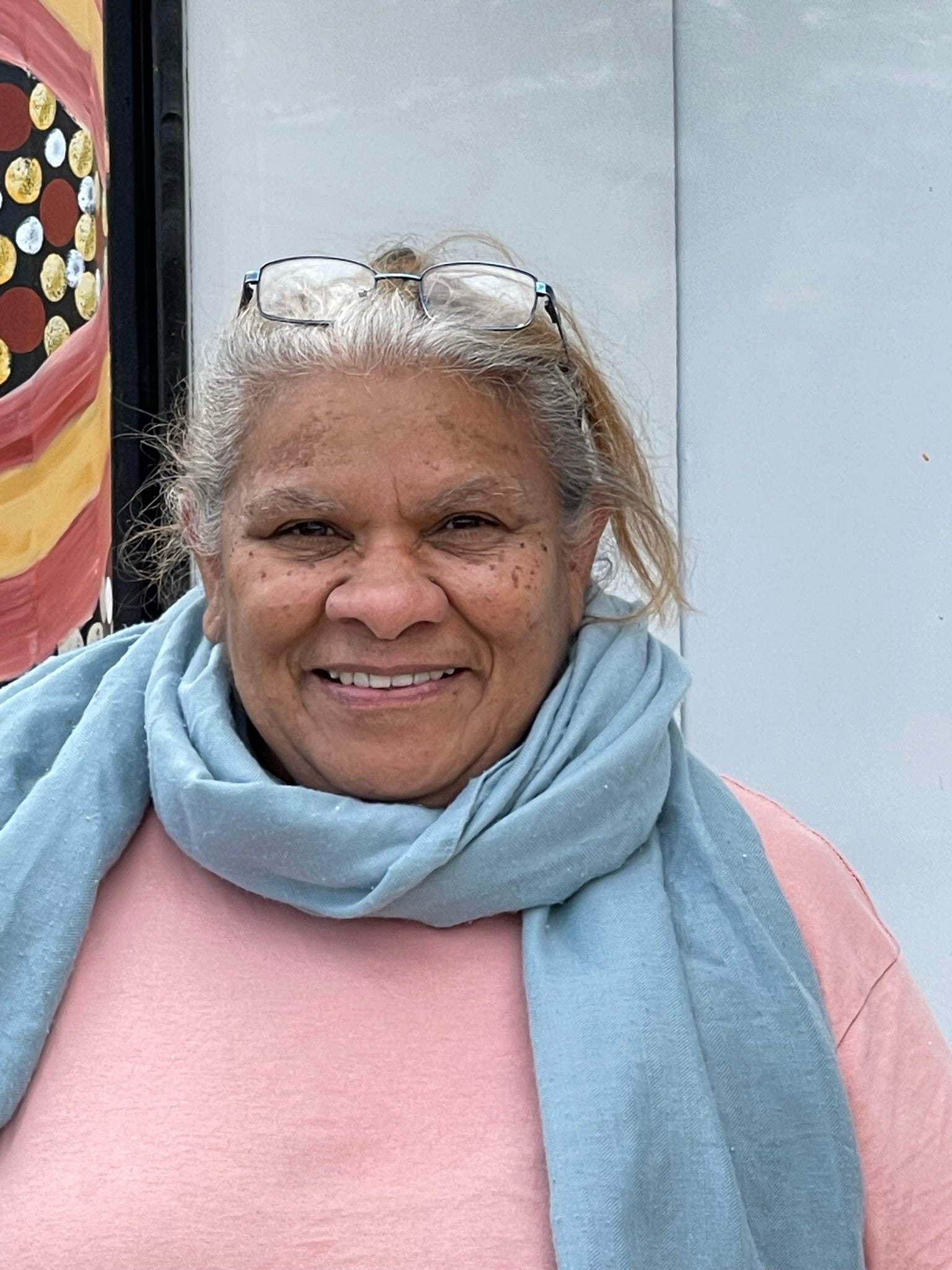 About The Artist
Deidre is a proud Kokotha/Mirning/Wirangu woman, who grew up in Port Lincoln, South Australia. She is one of 10 children (with five sisters and four brothers), and fondly remembers growing up playing on the sandhills and listening to her father tell stories and speaking in language. In 1999, Deidre and her family (seven children and 10 grandchildren) moved to Ballarat, where she continues to share her great love of animals through her paintings.

Even though she has no formal training as an artist, Deidre continues to receive recognition and commissions for her popular artwork of the many animals with whom we share the planet, and her beautifully detailed and evocative 'Water Dreaming' and 'Desert Flowers' paintings.

As well as enjoying being the Artist in Residence here at Raintree Art, in 2019 she taught art to children at Phoenix College, painted artwork for the Ballarat Begonia Festival in 2021, and has recently completed a public art installation at Ballarat Neighbourhood Centre.

Ballarat Neighbourhood Centre is excited to welcome you to The ArtBox, a new community art space for the whole community to enjoy.

Ballarat Neighbourhood Centre received the donation of a shipping container gallery (formerly Contain Art) from the City of Ballarat. With funding from City of Ballarat (CIG) and Spotlight on Sebastopol (Regional Development Victoria) the shipping container has been transformed, inside and out, to become a useable gallery, artist in residence and small workshop space. Renamed The ArtBox, it is now a space we aim to grow into an arts hub for local artists, community groups and schools in Sebastopol and surrounds. A gallery space for the whole community to use and enjoy.

The inaugural exhibition is fittingly by Ballarat artist, Deidre Burgoyne Rosier (Kokotha/Mirning/Wirangu woman), who painted the exterior of the ArtBox. Her work has transformed The ArtBox into a giant canvas. It is both eye-catching and beautifully painted in Indigenous colours and stories of her Indigenous heritage. Deidre also worked with several Indigenous students from Phoenix P-12 Community College to paint the surrounding poles to enhance the area and create a welcoming entrance.

This project is just one of the arts projects being coordinated by Ballarat Neighbourhood Centre being funded by the Spotlight on Sebastopol program, funded by Regional Development Victoria.